Finland, which has one of the highest coffee consumption levels in the world, is home to many sweets that pair well with coffee. Among them, the Runeberg Torte is particularly notable as a limited-time offering until February 5th. The Runeberg Torte is a cylindrical cake named after a famous Finnish figure and is one of the widely loved sweets in the country. In this article, I will introduce the Finnish dessert, Runeberg Torte, in detail.
スポンサーリンク
What is Runeberg Torte?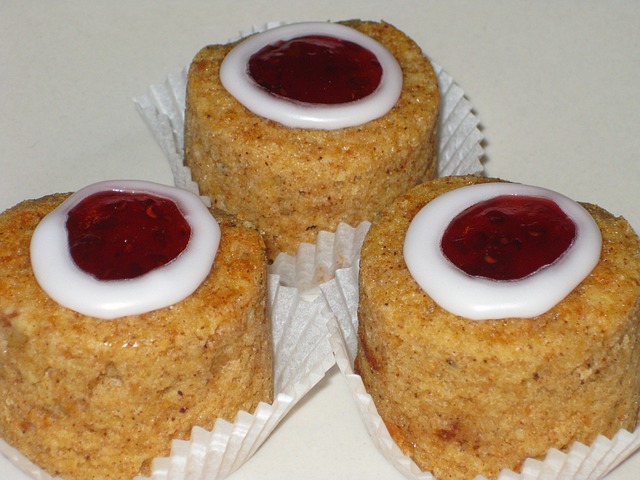 Runeberg Torte is a popular Nordic cylindrical cake in Finland, characterized by its small size that fits in the palm of your hand. In the center is raspberry jam, and the cake is surrounded by a cute design of white icing.
However, the sale of Runeberg Torte is limited, usually from around January until February 5th, for about a month. February 5th, the last day Runeberg Torte is sold, is called "Runeberg's Day" in Finland. This day coincides with the birthday of Johan Ludvig Runeberg, Finland's representative poet.
About Runeberg, who wrote the lyrics for the Finnish national anthem
Johan Ludvig Runeberg was a Finnish poet active in the 19th century. Based in the ancient city of Porvoo, which has Finland's second history, he published many poems and literary works. As he was a Swedish-speaking Finn, his works were written in Swedish rather than Finnish.
Furthermore, Runeberg is known as the person who composed the lyrics for the current Finnish national anthem "Our Land" (Maamme). Written in Swedish, "Our Land" was first performed at a student assembly in 1848. In 1863, it was translated into Finnish and officially recognized as Finland's national anthem after independence from the Russian Empire in 1919.
Due to Runeberg's significant achievements, his birthday, February 5th, was designated as "Runeberg's Day" as mentioned earlier. Additionally, although Runeberg Torte is a limited-time product until February 5th, it is sold throughout the year in Runeberg's hometown of Porvoo. If you want to eat Runeberg Torte in Finland outside of the season, try visiting a cafe in Porvoo.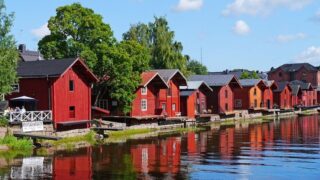 Porvoo: Second oldest town in Finland
フィンランドには中世の時代から残るスポットが数多くあり、今回紹介するポルヴォーという街もその1つです。ポルヴォーは14世紀に設立した歴史ある街であり、実はフィンランドで2番目に古い街でもあります。ここではフィンランドのポルヴォーについて、街の歴史や市内の有名スポットを詳しく解説していきます。フィンランドの歴史や観光スポットに興味がある方は、是非チェックしてみてください。...
The origin of Runeberg Torte
Runeberg Torte is a dessert named after Finnish poet Johan Ludvig Runeberg, but what led to its creation?
Frederika Runeberg, Runeberg's wife, is said to be the developer of the Runeberg Torte. Runeberg was known for his sweet tooth, often eating raspberry cakes while working on his creations.
One day, Frederika Runeberg made a cake topped with raspberry jam on a cupcake for her husband. This cake she made is said to be the prototype of the current Runeberg Torte.
Key points of the Runeberg Torte recipe
The dough of Runeberg Torte is made like a cupcake, using wheat flour, butter, eggs, and almond flour. The dough has a moist texture, with the almond flour providing a pleasant accent. Additionally, rum, orange peel, and cardamom are sometimes used for added fragrance.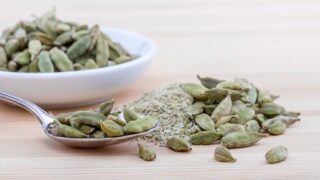 Cardamom: The queen of spices brought to Scandinavia by the Vikings
Cardamom is a spice with a distinctive green seed-like shape often found in Japanese supermarkets.Originally from India, cardamom is an essential spice for baking in Northern Europe.Cardamom is added to many Scandinavian sweets, such as the Swedish specialty cinnamon rolls and the traditional Finnish sweet bread, Pulla.In this article, I would like to introduce the characteristics and history of cardamom....
One of the key points of the recipe is to crumble ginger cookies, often found in Nordic Christmas celebrations, and add them to the dough. When Frederika Runeberg first made the Runeberg Torte, she used leftover ginger cookies in the recipe.
Runeberg Torte is praised for its simple recipe, with a delicate balance of the dough's subtle sweetness and the spiciness from ginger and cardamom.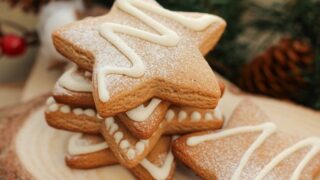 Ginger Cookies: Spice-Scented Christmas Treats from Nordic countries
Ginger cookies are a traditional Swedish treat that has been eaten for centuries.Ginger cookies are a popular Swedish Christmas treat, and are so common that each family has its recipe.In this article, I would like to explain the charm of ginger cookies, a traditional Swedish sweet....
Conclusion
Runeberg Torte, a dessert originating from Finland, is a compact sweet consisting of a cylindrical cake base topped with raspberry jam. This cake is believed to have its roots in a cake made by the wife of the 19th-century poet Johan Ludvig Runeberg for his birthday.
Runeberg is a renowned figure who wrote the lyrics for the Finnish national anthem, and in accordance with his birthday on February 5th, this cake can be enjoyed throughout Finland. Runeberg Torte is a limited-time product available until February 5th, but it is sold all year round in cafes in Porvoo.