Japanese people have a custom of drinking amazake (sweet sake) during the winter season.
In Scandinavia, hot wine called "mulled wine" is also drunk at Christmas.
Wine is usually drunk at room temperature, but wine is often drunk warm in Scandinavia and Europe.
In this article, we will detail the special hot wine of the Scandinavian Christmas season, mulled wine.
スポンサーリンク
Mulled wine is a Nordic spiced hot wine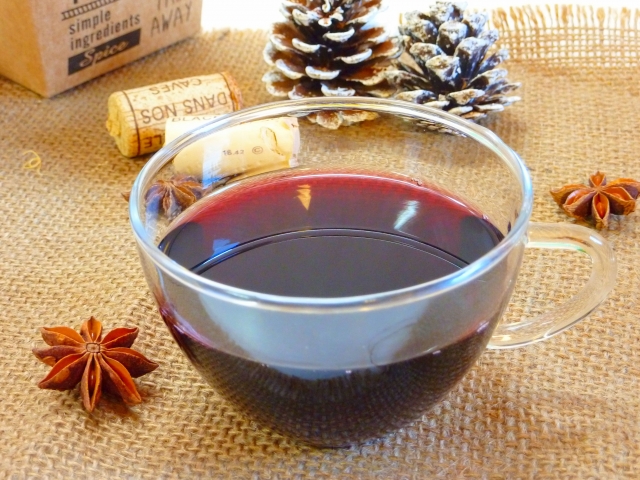 Mulled wine is a traditional spiced hot wine that has long been enjoyed in Northern Europe.
Mulled wine is the English name. In Sweden, we call it "Glögg," and in Norway, "Gløgg." In German, it is called "Glühwein.
The name Glögg comes from an old Swedish meaning "to warm."
In Scandinavia and Europe, there is a tradition of drinking hot wine during the Christmas season, and it is widely popular as a wine with an adult taste, with spices added to the warmed wine.
The recipe for mulled wine varies slightly from country to country.
In Sweden, mulled wine is called Glögg, and it is characterized by the addition of almonds and raisins to warmed wine.
Unique products only for the Christmas season
In Scandinavia, mulled wine is a special drink for the Christmas season.
More precisely, during the period known as Advent, the entire city becomes Christmas-specific and mulled wine is drunk throughout Scandinavia.
Advent is the four weeks leading up to Christmas on December 25.
The Sunday closest to the start of Advent, starting on November 30, four weeks back from Christmas on December 25, is the start of Advent.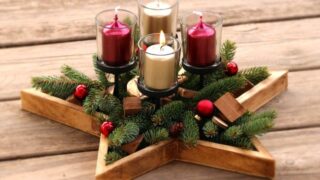 Advent: A month of Christmas preparations throughout Scandinavia
In Northern Europe, the four weeks before Christmas are called Advent, a particular period of waiting and looking forward to Christmas Day, when Christ is born.During Advent, the full-fledged Christmas season arrives with illuminations, markets, and events throughout the city.In this article, I would like to introduce Advent, the prelude to Christmas, in detail....
In the Christian world, Advent is a period of anticipation for the birth of Christ.
During the four weeks between Advent and Christmas Day, churches have a tradition of lighting one candle per week, called Advent wreaths.
When all four candles are then lit, it will finally be Christmas.
In addition to mulled wine during the Christmas season, Swedes often eat spiced foods that warm the body from the inside out, such as gingerbread and saffron-infused lussekatt.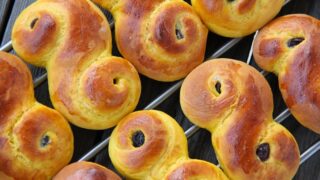 Lussekatt: Swedish Bread with Saffron
In Sweden, there is a bread called lussekatt that is curled into an S shape and has an eye-catching yellow appearance.The yellow color of lussekatt is due to the pigment of saffron, which is considered one of the finest spices.The exotic aroma unique to saffron is also one of its charms.In this article, I would like to explain in detail about lussekatt, a bread with saffron that is well-loved in Sweden....
Mulled wine was once taken as medicine
There are many theories about when the custom of drinking mulled wine began in Northern Europe, but the prevailing view is that it originated in Sweden in the 19th century.
It is said that a recipe for mulled wine left behind by an old wine merchant revealed the origin.
However, it has only recently become the alcoholic beverage of choice for Christmas as it is today.
Since ancient times, spices have been used as herbal medicines in Northern Europe and mulled wine was initially made not as a beverage but as a medicine to warm up a cold body.
Similarly, Japan has a custom of drinking amazake during winter.
In those days when there was no heating system, both in Japan and Northern Europe, alcohol, which warms the body, must have been valued just like medicine.
Mulled wine recipe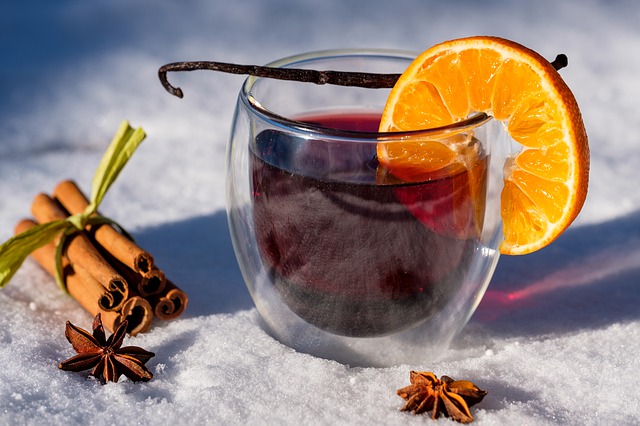 The recipe for mulled wine involves heating red wine, spices, and, for sweetening, cane sugar in a saucepan.
As for spices, cinnamon sticks, ginger, star anise, and cloves are often used.
When warming the wine, keep the temperature just below boiling to prevent the alcohol in the wine from evaporating.
When warm enough, transfer to another container, such as a glass.
When transferring it from the pot, remember to remove any debris from the spices by passing it over a colander.
Mulled wine is arranged in different ways in different countries; for example, skinless almonds and raisins are served with hot wine in Sweden.
The almonds and raisins are served on a small plate separate from the hot wine, and you are supposed to take any amount of each and put it into the wine.
Then, after they have been added to the hot wine, they are spooned into it and eaten when it has soaked in and tasted good.
Tips for better-tasting drinks
The key to cooking is not to heat the red wine and spices immediately but to leave them in place overnight before heating.
This way, the spices' aroma, and components can be transferred to the wine without any loss of flavor.
Also, the glass into which the hot wine should be transparent and heat-resistant.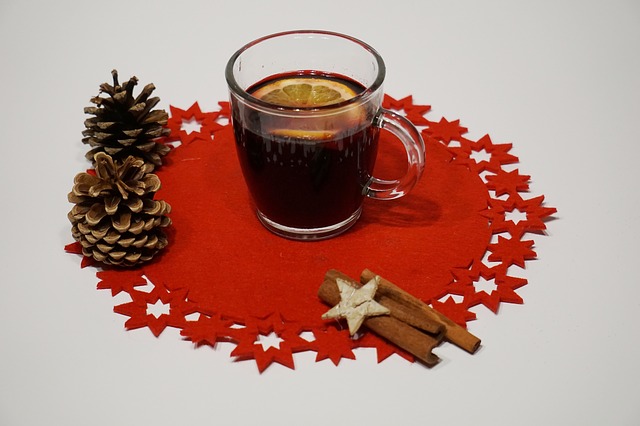 A mug is fine, but you can visually enjoy the burgundy hue by using a clear glass of glass.
Also, it is convenient to make a lot at once.
By storing all but the portion consumed on the same day in an empty bottle, it can be drunk immediately by simply heating it again in a saucepan.
Conclusion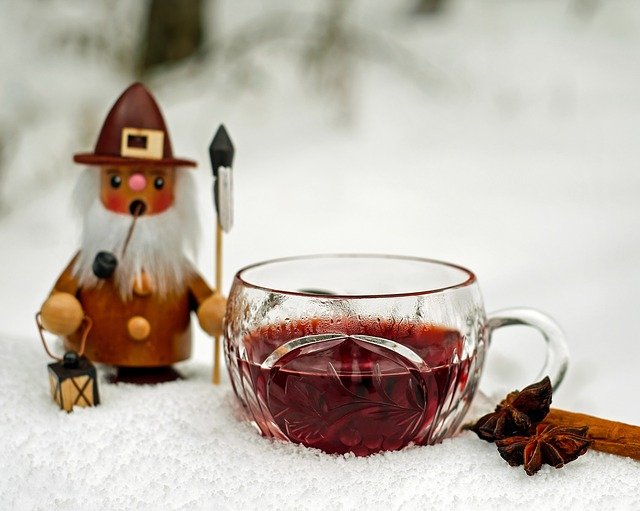 Mulled wine is a spiced hot wine drunk during the Nordic Christmas season.
Mulled wine is made with warm red wine, spices, cane sugar, and various toppings.
For dinner, warm up a pot of wine and enjoy mulled wine.