In Northern Europe, the four weeks before Christmas are called Advent, a particular period of waiting and looking forward to Christmas Day, when Christ is born.
During Advent, the full-fledged Christmas season arrives with illuminations, markets, and events throughout the city.
In this article, I would like to introduce Advent, the prelude to Christmas, in detail.
スポンサーリンク
What is Advent?
In Europe, the four weeks leading up to Christmas on December 25 are called "Advent" and are celebrated with family and friends.
The word "Advent" is derived from the Latin word "adventus," meaning "coming."
In the Christian world, Advent is defined as a period of anticipation for the birth of Christ.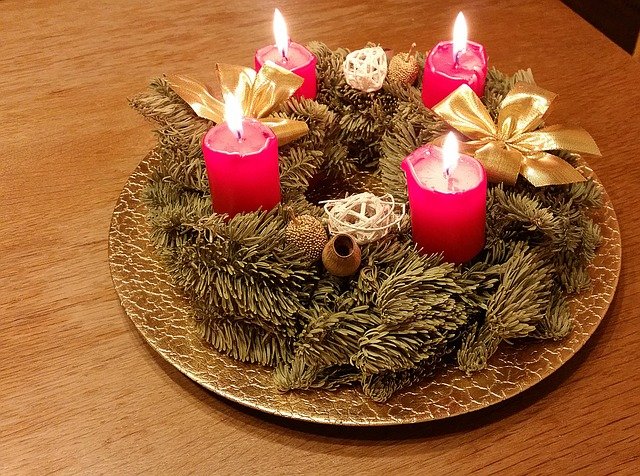 Advent begins on Sunday, closest to the starting date of November 30.
Then, until December 25, Christmas Day, the Nordic cities will be in great excitement.
During the four weeks between the start of Advent and Christmas Day, a countdown called "Advent wreaths" is held.
Advent wreaths are the custom of lighting one candle each Sunday.
The first candle is lit on the first Sunday of Advent, and then two or three more candles are lit each subsequent Sunday.
When all four candles are lit, Christmas has finally arrived.
Advent wreaths are held not only in churches but also in homes with candles.
Every Sunday, families gather together to light candles and look forward to Christmas.
In Japan, the joy of Christmas is condensed into two days, Christmas Eve on December 24 and Christmas Day on December 25, but in Scandinavia, Christmas is celebrated in such a big way over a month.
Advent is a significant event in Scandinavia
Advent has become such an important event in Scandinavian countries belonging to the Christian world that the streets are covered in Christmas colors.
In Sweden, for example, large Christmas markets are now held in the squares of Stockholm on weekends during Advent.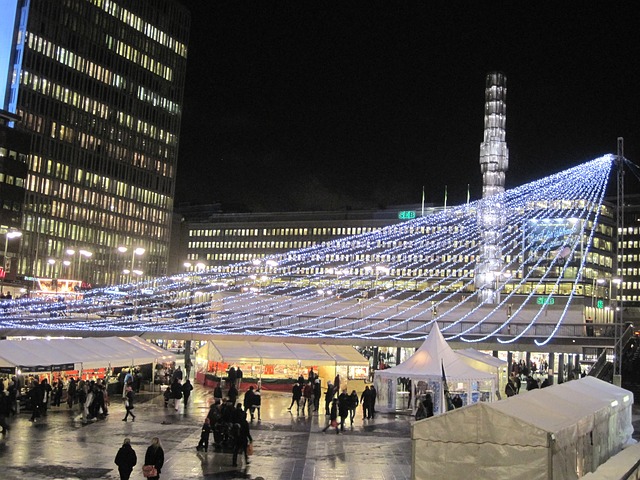 The store offers a wide range of items exclusive to the Christmas season, from Christmas decoration goods to sweets and even wine.
Even under the cold weather of Northern Europe, the scene is filled with great liveliness every week.
In addition, glittering illuminations will be turned on in cities throughout Scandinavia, creating a mystical atmosphere.
Home interiors change during Advent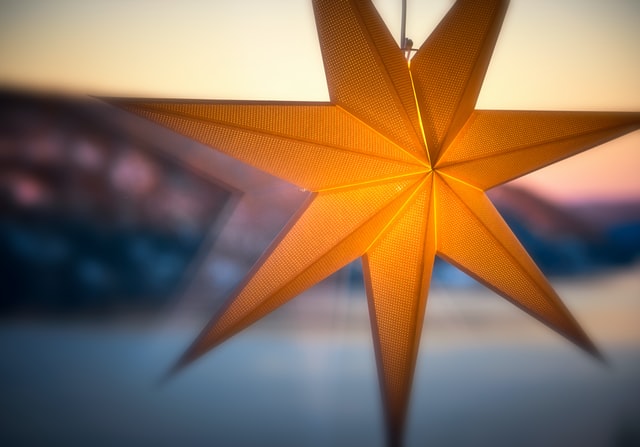 During the Christmas season, the interiors of Scandinavian homes are entirely transformed into Christmas decorations.
Star-shaped "Advent stars" lights will be decorated on the first day of Advent.
This interior decoration is based on the Star of Bethlehem, the first star that appeared in the sky on the day of Christ's birth.
Handmade pomanders are also a must for the Christmas season.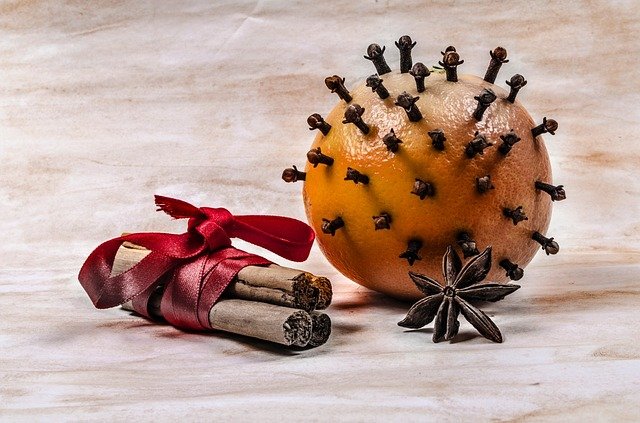 A pomander is an ornament made of orange or other citrus fruits with a spice clove stuck in it and is said to have originated in Europe in the 16th century.
Since ancient times, pomanders have been believed to have the power to ward off evil spirits.
For this reason, pomanders have become a popular interior decoration in Scandinavian homes as a talisman to protect the family from evil spirits and plagues.
Special sweets on the Nordic table
During the Scandinavian Christmas season, decorations such as Advent stars and pomanders and the food served at the table are all unique items.
During Advent in Sweden, people eat sweets such as lussekatt, a pastry filled with saffron, known as the finest spice, and gingerbread.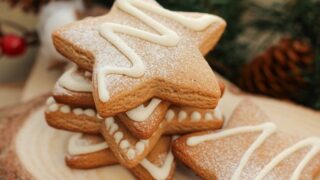 Ginger Cookies: Spice-Scented Christmas Treats from Nordic countries
Ginger cookies are a traditional Swedish treat that has been eaten for centuries.Ginger cookies are a popular Swedish Christmas treat, and are so common that each family has its recipe.In this article, I would like to explain the charm of ginger cookies, a traditional Swedish sweet....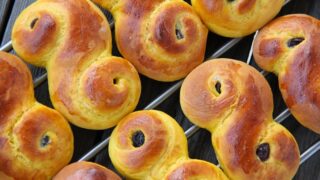 Lussekatt: Swedish Bread with Saffron
In Sweden, there is a bread called lussekatt that is curled into an S shape and has an eye-catching yellow appearance.The yellow color of lussekatt is due to the pigment of saffron, which is considered one of the finest spices.The exotic aroma unique to saffron is also one of its charms.In this article, I would like to explain in detail about lussekatt, a bread with saffron that is well-loved in Sweden....
Also, grog, a warmed hot wine with cinnamon, cloves, and other spices added, is now drunk.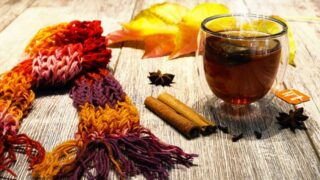 Mulled wine: Spiced hot wine for a Nordic Christmas
Japanese people have a custom of drinking amazake (sweet sake) during the winter season.In Scandinavia, hot wine called "mulled wine" is also drunk at Christmas.Wine is usually drunk at room temperature, but wine is often drunk warm in Scandinavia and Europe.In this article, we will detail the special hot wine of the Scandinavian Christmas season, mulled wine....
Also, grog, a warmed hot wine with cinnamon, cloves, and other spices added, is now drunk.
Sweden is well known for the custom of Fika, a time to spend with family and friends over coffee and sweet treats.
Fika, held during the Christmas season, is also a special edition.
Sweets will also replace Fika's famous cinnamon rolls with oven-fresh lussekatt and gingerbread cookies.
By the way, there are different ways of celebrating Advent in countries worldwide, even outside Scandinavia.
In Germany, it is customary to eat a traditional long, thin loaf of bread called "Stollen" by cutting it into slices during the four weeks of Advent.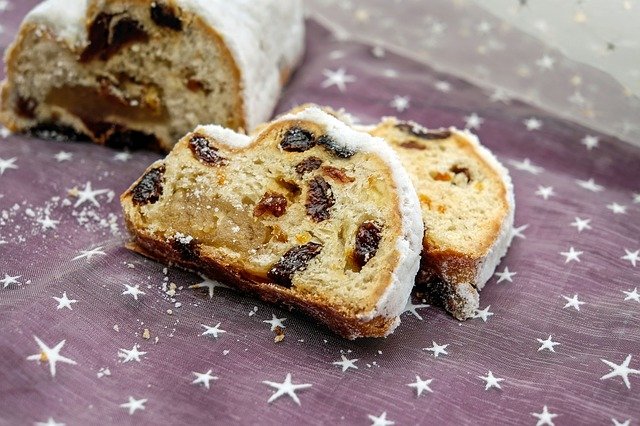 Stollen is a bread dough with nuts and dried fruits kneaded into it, making it more like a cake than bread.
The white sugar coating on the surface of the Stollen is said to resemble the white cloth wrapped around Christ at birth.
Many people are probably familiar with Stollen, as bakeries in Japan start reserving and selling the product around October.
Advent calendar of Scandinavian origin
An Advent item of Scandinavian origin is the Advent calendar.
It has a calendar that runs from December 1 to December 24.
In Scandinavia, the advent calendar is used as a countdown from the start of Advent to Christmas.
Advent calendars also differ because they have a window or pocket for each day's date.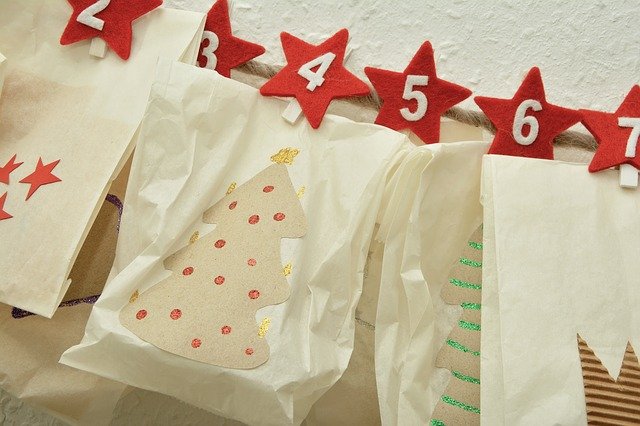 Each day the windows are opened, or the sweets in the pockets are eaten as the day changes, creating a unique creation that will keep you occupied until Christmas Day.
Various advent calendars are available, ranging from character calendars such as Santa Claus to colorful calendars with attractive designs.
Because of their photogenic designs that look great on SNS, these calendars are also very popular as interior decoration items.
Conclusion
In Scandinavia, it is customary to celebrate Christmas on December 25th and Advent, the four weeks before Christmas, on a large scale.
From eating lussekatt and stollen to dressing up in Christmas decorations such as pomanders, Advent is a critical time to be fully prepared and ready for Christmas Day.