There are currently 40 national parks in Finland. Nuuksio National Park, which was recognized as a national park in 1994, is one of them.
The beautiful scenery of forests and lakes and the rich ecosystem of rare plants and animals are preserved. It is considered a famous place where the great nature of Northern Europe greets you in its pristine state.
In this article, I would like to introduce the attractions of Nuuksio National Park in Finland.
スポンサーリンク
What is Nuuksio National Park?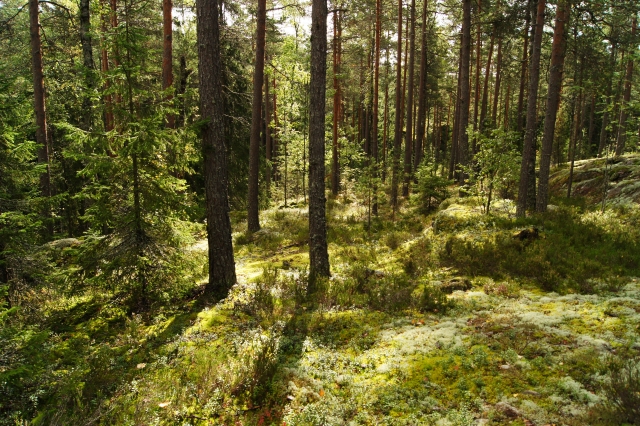 Nuuksio National Park (Nuuksion kansallispuisto in Finnish) is a national park where Finland's beautiful nature and ecosystems are carefully preserved.
Nuuksio National Park is located in the quiet area of Espoo, northwest of Helsinki, Finland's capital, and covers an area of 45㎢.
Finland has 40 recognized national parks as of 2017, and Nuuksio National Park was registered as a national park in 1994.
Nuuksio National Park and other national parks in Finland serve not only as reserves of natural scenery and ecosystems but also as places of recreation and relaxation for people living in Nordic countries.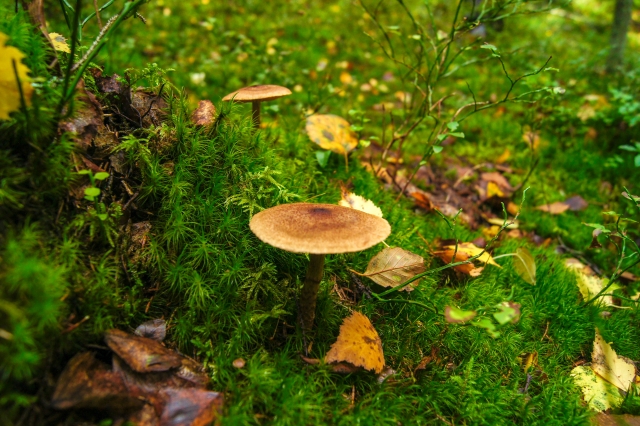 Certainly, the lush green surroundings of Finland are perfect for hiking and picnicking.
In addition, as described below, Finland recognizes the Right of public access to the wilderness, which allows people to enjoy various activities in the park, such as BBQ, swimming in the lake, and berry picking.
Famous as the location for the movie "Kamome Shokudo" (Seagull Diner)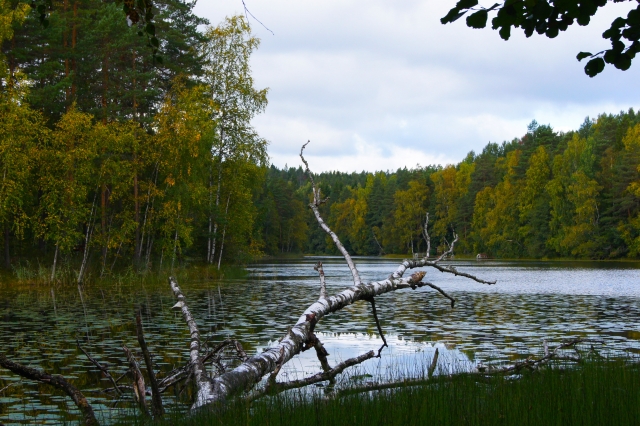 Did you know that Nuuksio National Park is also related to Japan?
In fact, Nuuksio National Park was used as a filming location for the 2006 movie "Kamome Shokudo" starring Satomi Kobayashi, Masako Motai, and Hairi Katagiri, which was set in Helsinki, Finland.
Nuuksio National Park, with its spectacular Scandinavian nature, has been chosen as a movie set because of its beauty.
Incidentally, the cinnamon rolls that appeared in "Kamome Shokudo" were also a topic of conversation at the time.
The movie is also famous for raising the profile of cinnamon rolls in Japan. Many people couldn't resist visiting the bakery and buying cinnamon rolls after seeing the movie.
https://hokuou-info.com/2022/01/03/cinnamon-roll/
自然との共生の意識が表れた自然享受権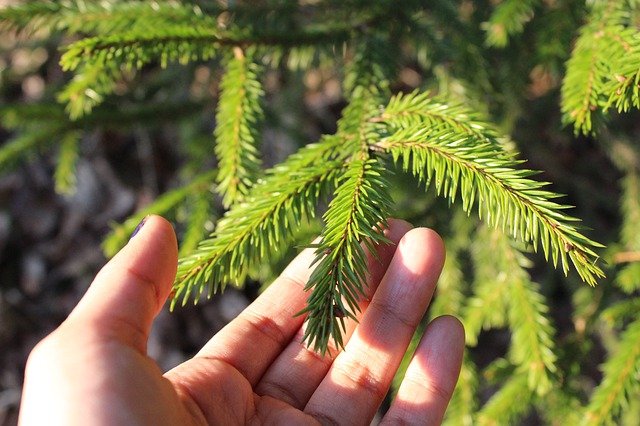 In Nuuksio National Park, everyone can enter the forest and enjoy its rich natural bounty.
In Finland and other Nordic countries, people have long lived in harmony with nature.
And even today, a sense of symbiosis with nature is ingrained in the national character of people living in Scandinavia.
That is why everyone is free to enjoy the richness of the forests, even in national parks where nature is protected.
The right of public access to the wilderness, which is guaranteed by Finnish law, is the legalization of this awareness as a right.
The Right of public access to the wilderness is one of the distinctive rules in the Nordic countries, not only in Finland but also in other Nordic countries with similar laws. In Sweden, it is even enshrined in the constitution.
The main content of the Finnish Right of public access to the wilderness is that anyone can freely enter forests, both state and private, and enjoy activities in nature such as gathering wild berries and mushrooms, fishing, and camping, as long as they do not cause serious damage to flora and fauna.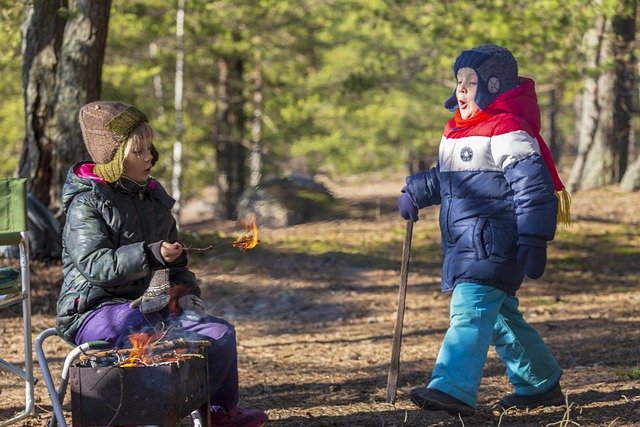 Not only Finnish citizens, but also immigrants and foreign travelers are recognized by the law.
When you hear the word "national park," you may have an image that entry is strictly limited.
However, Nuuksio National Park offers numerous outdoor activities, including hiking, and there are signs in the forest to help you navigate.
While trespassing in restricted areas or damaging nature is strictly prohibited, anyone can experience Finnish nature as long as they follow the rules.
To learn more about the "Right of public access to the wilderness," I recommend this article.
https://hokuou-info.com/2021/04/30/right-to-enjoy-nature/
Points to enjoy Nuuksio National Park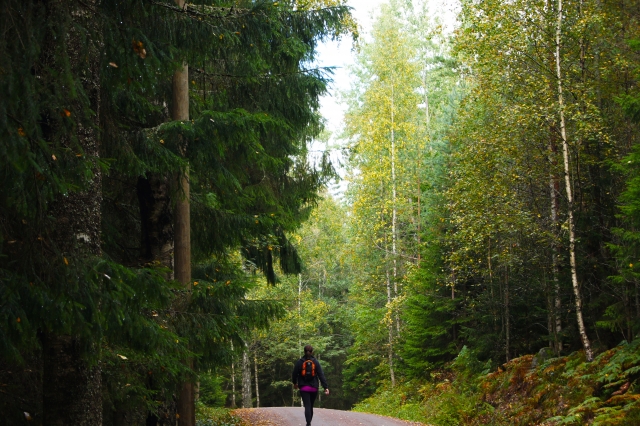 Nuuksio National Park is only about an hour's train and bus ride from Helsinki, Finland's capital, making it a popular spot for visitors from all over the country looking for refreshments.
Many people enjoy Nuuksio National Park by eating at the BBQ place set up in the park with friends, swimming and fishing in the lake, and hiking in the forest while enjoying the beautiful scenery and air.
Multiple hiking trails are available, from gentle beginner trails to advanced trails, so that you can choose the hiking course that best suits your level of experience.
Although Nuuksio National Park is quite large (45㎢ in size), there are signs and information boards placed throughout the park so that hikers will not get lost.
Many of the information boards and tree markers are made of wood or cloth to protect the natural scenery.
In addition, there are basically no restaurants or stores in Nuuksio National Park due to environmental conservation.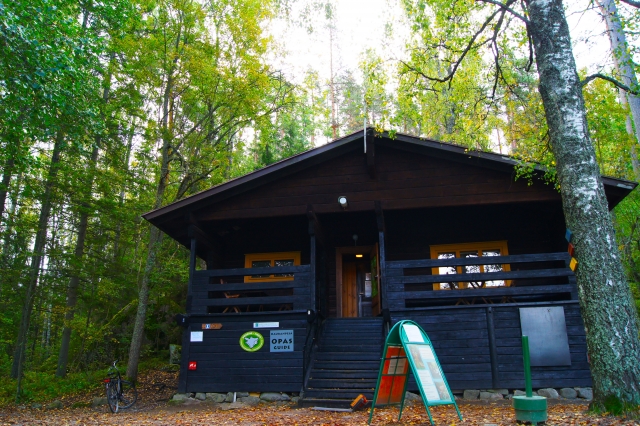 The only information center stands at the start of the hike, where you can get drinking water from the attached water supply and purchase simple snacks and beverages.
In some cases, they may be closed, so you may want to make sure to prepare food, drinking water, and other items in advance.
Conclusion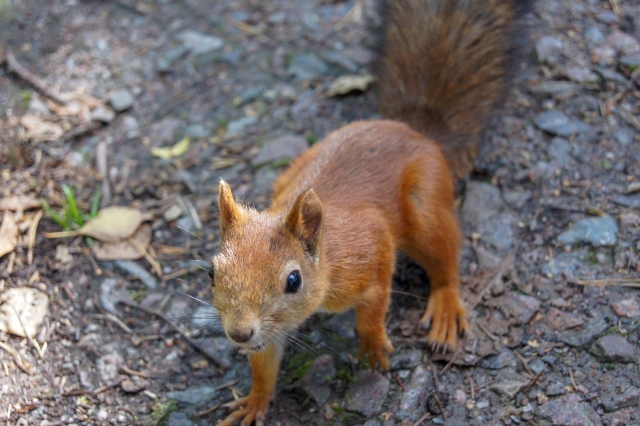 Nuuksio National Park is a treasure trove of flora and fauna nurtured by majestic Finnish nature.
It is also a hiking area that attracts many people from Helsinki on vacation to enjoy their vacation.
Guided tours are also available to Nuuksio Park, so if you are worried about whether you will be able to successfully ride the train or bus, I recommend that you take a tour.
ABOUT ME