In the heart of Denmark, on the island of Funen, lies a castle named Egeskov Castle. This castle, built right by the lake, is popular for its elegant atmosphere that matches the natural scenery. In this article, I will focus on Egeskov Castle in Denmark, introducing its highlights, history, and the origin of its name, which means "oak forest."
スポンサーリンク
What is Egeskov Castle?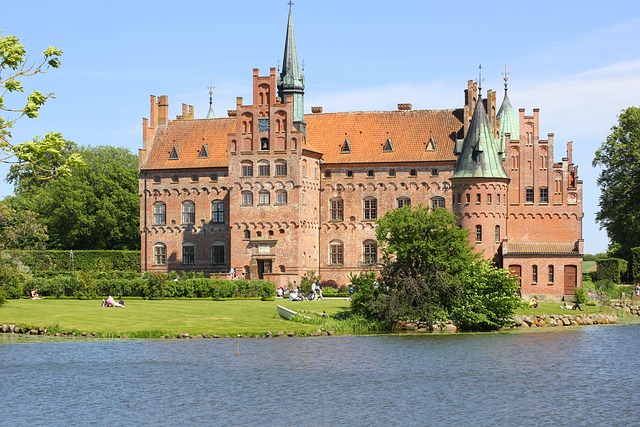 Denmark, a constitutional monarchy, is known for having many castles in Scandinavia. Located in the southern part of Funen Island in central Denmark is Egeskov Castle, the subject of this article.
Egeskov Castle was built in 1554 by a man named Fran Brockenhus. It was later renovated to its current appearance in 1884 and is now owned by Count and Countess Elefelert Lovick Bir. Egeskov Castle is also open to the public, allowing for tourism. Although it is a medieval castle built in the 16th century, it only opened to the public in 1986, relatively recently.
Denmark consists of nearly 450 islands, including the Jutland Peninsula in northern Germany, and Funen Island, where Egeskov Castle is located, is one of them. Egeskov Castle is about 50 km south of Odense, the third-largest city in Denmark and the center of Funen Island. It is recommended to use a car or public transportation when traveling.
Odense is also famous as the birthplace of Hans Christian Andersen, a representative Danish fairy tale writer. If you are interested in Andersen's fairy tales, you should definitely visit Odense as well.
Unique design using oak trees as the foundation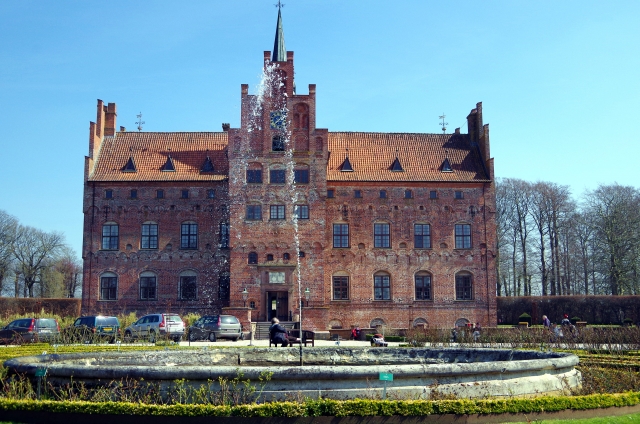 Built in 1554, Egeskov Castle incorporates the Renaissance style that was popular in Europe at the time. The Renaissance style is characterized by its simple and harmonious design, and Egeskov Castle has a beautiful design based on red bricks.
In addition, Egeskov Castle is built by the lakeside, harmonizing with the lake's scenery and showing a beautiful appearance. "Egeskov" means "oak forest" in Danish and originates from the castle's construction process. Egeskov Castle was built on a foundation of oak piles driven into the lake.
The amount of oak used for the foundation is said to be equal to an entire forest, which is the origin of the name "oak forest."
Sightseeing spots around Egeskov Castle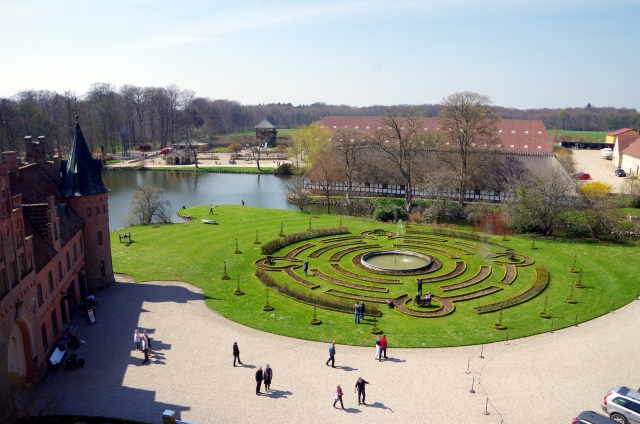 The surrounding area has a vast estate surrounded by nature, and in addition to the main castle, there is a facility called the "Veteran Museum" where classic cars and motorcycles are displayed. There are also gardens with blooming dahlias and roses. A cafe is also available, and many Danish citizens visit the area as a place to relax on weekends.
Egeskov Castle also served as the model for Nix Castle at the Noboribetsu Marine Park Nixe in Noboribetsu City, Hokkaido. Even if traveling to Denmark is difficult, you may be able to experience the atmosphere of Egeskov Castle in Japan.
Conclusion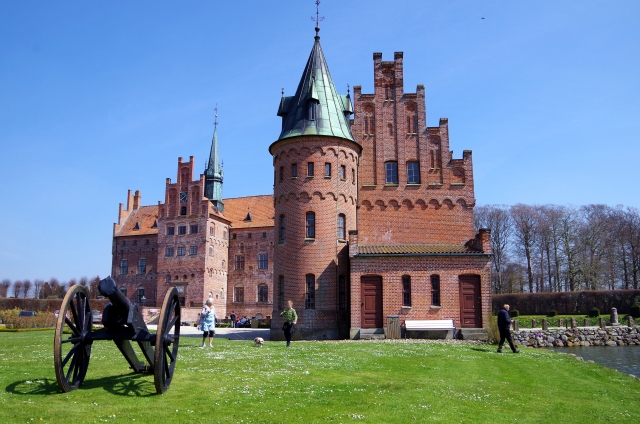 Egeskov Castle, located in the southern part of Funen Island in Denmark, is a medieval castle built in 1554. The castle features a Renaissance style with a red brick exterior and is known for its scenic beauty as it stands by the lakeside. The view of Egeskov Castle reflected on the lake's surface is also popular.