There is an area in Iceland called Landmannalaugar, which is a stretch of wilderness and meadows as far as the eye can see. It is known as a popular hiking destination among tourists, and despite its difficult accessibility, visitors constantly come to the area. In this article, I would like to introduce Landmannalaugar in Iceland, including the highlights of the entire area, how to access it, and things to do when sightseeing.
スポンサーリンク
Landmannalaugar Features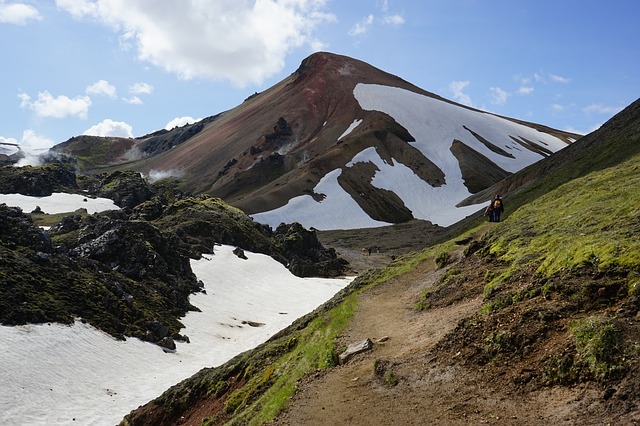 Landmannalaugar is one of Iceland's popular tourist destinations, with its wilderness and bare mountain faces. Specifically, the area is located in the Central Highlands of Iceland and refers to the region around the volcanic Hekla. While one might imagine snow and forests when thinking of Northern Europe, Landmannalaugar is a highland area, and therefore, the entire region is a wilderness.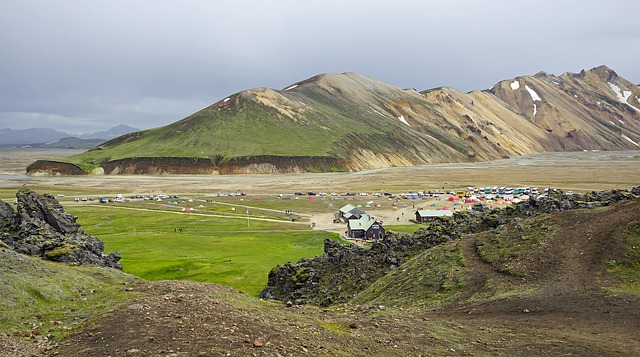 Nevertheless, Landmannalaugar is actually one of the best hiking areas in Iceland. For example, the mountains around Landmannalaugar are made of rhyolite, a type of volcanic rock. The rock is layered in many layers, and when looking at the surface of the mountains, one can see gradations of various shades of color. The area is also rich in natural scenery such as beautiful glaciers, lakes, and waterfalls, offering a variety of hiking trails.
Access to Landmannalaugar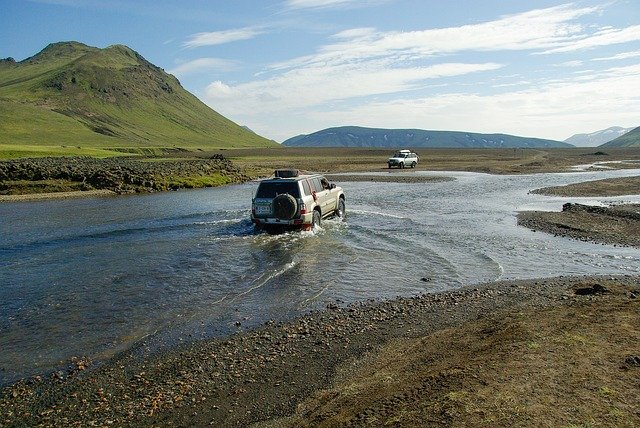 Landmannalaugar is located far from the center of Iceland, and access to it on the road is not easy. First of all, there are unimproved roads leading to Landmannalaugar. Even though it is a tourist attraction, the road is basically rugged wilderness because Landmannalaugar is in the central highlands, which are usually inaccessible to people. It is necessary to cross gravel, rocks, and even rivers, and it is difficult to get there without a four-wheel drive vehicle.
It should also be noted that people can only enter during the summer months of June through September, and Landmannalaugar is closed outside of this season.
Hiking and hot springs are tourism specialties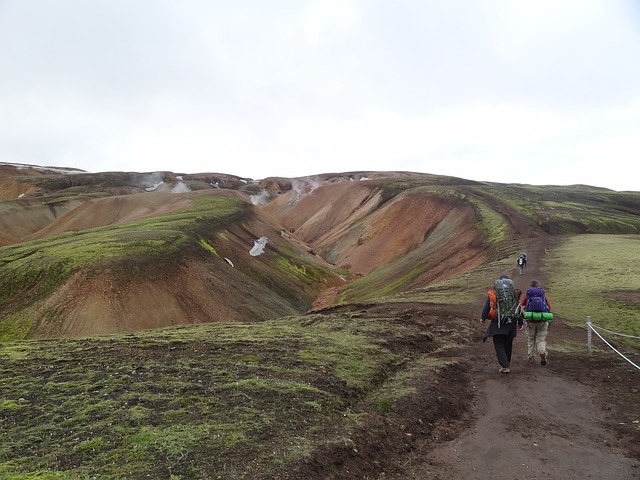 Landmannalaugar is not necessarily more accessible than other Nordic attractions. However, the area has abundant tourist resources, such as stunning landscapes and hot springs, and attracts many visitors every year. As mentioned earlier, the mountains of Landmannalaugar are formed of rhyolite, which is a result of volcanic activity. Landmannalaugar's elevation is about 400 meters, and the foot of the mountain is also a camping spot where Icelanders gather to enjoy their summer vacations.
For overnight stays, visitors can use a mountain lodge built in 1951. The lodge can accommodate up to 78 people, and the rooms are equipped with amenities. The hot spring baths that are familiar to the Japanese people are also a feature of the resort.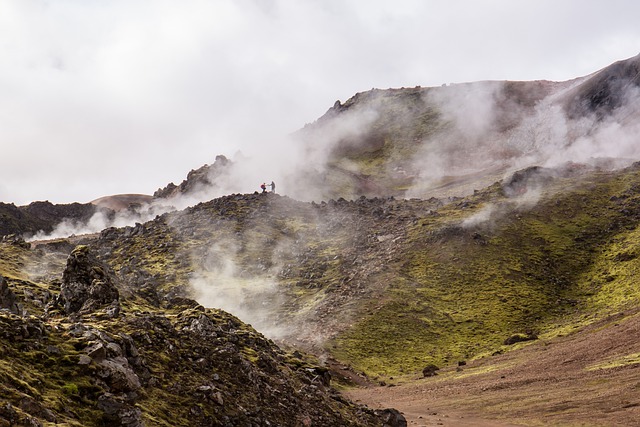 Iceland is naturally a country with active geological movements such as tectonic shifts and volcanic activity, and you can see hot springs heated by geothermal energy throughout the country. If you bring your own towel and bathing suit, you can also take a dip in the hot springs of Landmannalaugar.
Conclusion
I have explained Landmannalaugar, a highland area in Iceland. Landmannalaugar, a stretch of virgin land as far as the eye can see, is famous as one of the best hiking trails in the country. In addition, the area offers hot springs and horseback riding experiences, making it the perfect place for those who want to spend time in nature.