In Iceland, there is a mysterious waterfall known as "God's Falls," and I will be introducing it here as Goðafoss.
This waterfall is considered to be a place where visitors can experience the breathtaking beauty of Northern Europe up close, as they witness the overwhelming volume of water and the thunderous sound of the waterfall.
If you're interested in discovering the best waterfalls in Iceland, please read this article.
スポンサーリンク
What is Goðafoss?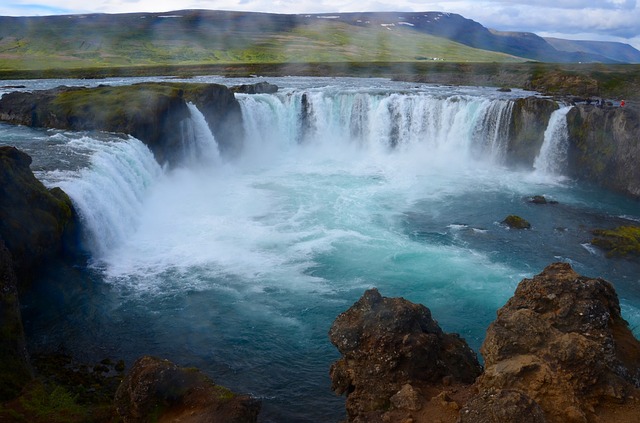 Iceland, located in Northern Europe, is an island nation known for its vast glaciers and numerous waterfalls that are fed by them.
While there are many waterfalls in Iceland that have become popular tourist attractions, Goðafoss, which we are introducing here, is one of the most famous.
Goðafoss is situated in the district of Mývatn in northern Iceland, close to Arkreyli, which is the largest town in the northern region of Iceland.
Many visitors to the waterfall begin their journey from this town.
Goðafoss originates from the Skálfandafljót River and is renowned for its powerful and awe-inspiring display due to the enormous volume of water.
The waterfall has a horseshoe shape, dropping about 12 meters in height.
The width of the waterfall can vary around 30 meters, depending on the season.
Mysterious view called "God's Falls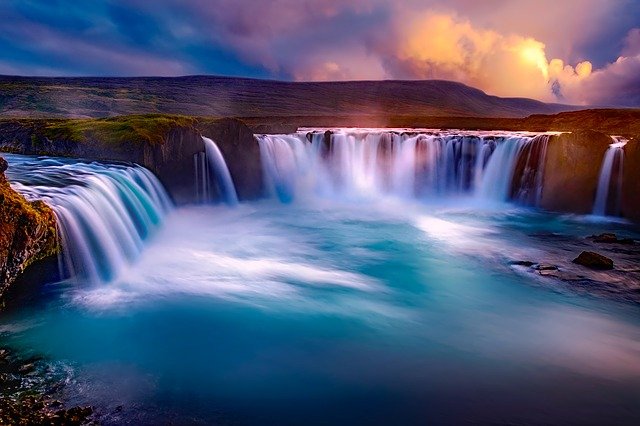 Goðafoss is also known as "God's Falls" or "Waterfall of the Gods" due to its remarkable beauty.
The name "Goðafoss" directly translates to "God's Falls" in Icelandic, where "Goða" means "God" and "foss" means "waterfall".
The waterfall's deep emerald blue color certainly lives up to its name, "God's Falls," and is a place where visitors can experience the mystique of nature.
Points of interest when viewing the waterfall
Goðafoss has a divine appearance that is fitting of its name, and it can be viewed from various angles along several walking trails around the waterfall.
There are also bridges downstream that make it easy to cross to the other side of the river.
However, the rocky viewing area is not fenced off, which means visitors should be careful when viewing the falls to prevent any falls or accidents.
Conclusion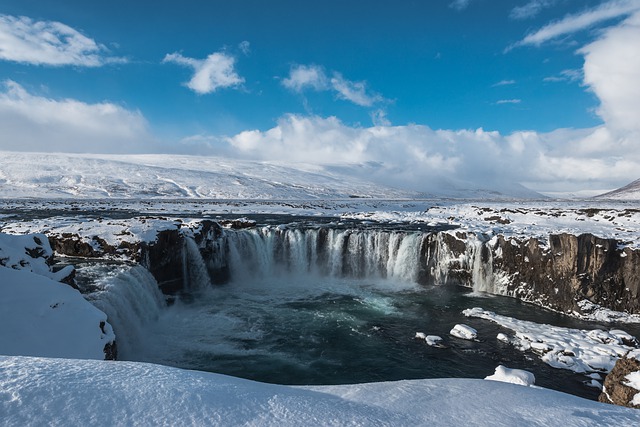 Goðafoss, whose beauty is befitting of its Icelandic name, "God's Falls," is located on the way to Lake Mývatn from the town of Akureyri and is easily accessible.
Tours are also available, so visitors should take advantage of them when visiting the falls.
Additionally, the footpaths around the falls are mostly unpaved, which means visitors should take care not to slip or fall, particularly on wet ground.