On the island of Bornholm, part of Denmark, there is a medieval fortress called Hammershus, built around 1250.
The fortress was built around 1250, and today it is an old castle that tells the story of Bornholm's war history and is a popular tourist attraction.
Here I would like to introduce the Hammershus, its characteristics, historical background, and information about Bornholm Island.
スポンサーリンク
Features of Hammershus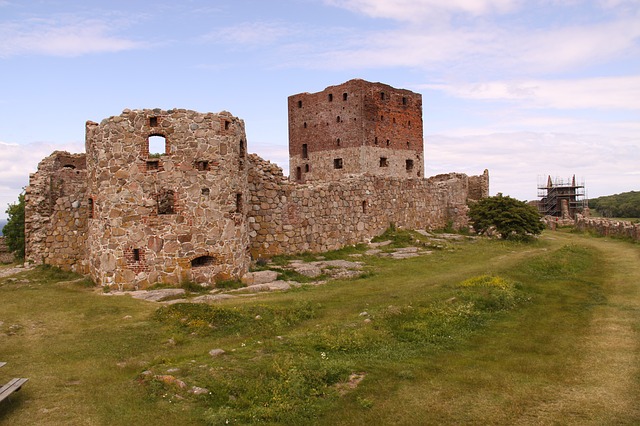 Hammershus, located in the northern part of Bornholm, Denmark, is one of the most extensive castle ruins in Scandinavia.
Hammershus was originally a building used as a fortress.
It is believed that Hammershus was built around 1250 by the archbishop of Lund, a Danish city at the time.
At the time of the 14th century, it was also the largest castle in Europe.
Incidentally, Lund was founded around 1020 by the Danish king Knut.
In 1103, Lund became the first city in Scandinavia to have a bishopric directly under the Roman Catholic Church, and Lund flourished as the center of Christian culture in Scandinavia.
Today, Lund is part of the Skåne region of Sweden and is known as an academic city with Lund University as its center.
Hammershus, built in the 13th century on Bornholm, served as a fortress against foreign enemies for many years.
After it was finished in the 18th century, it was never used again and fell into ruins.
However, its dilapidated appearance, which conveys the history of the war, has attracted many people, and it is now one of the most popular spots in Bornholm.
About Bornholm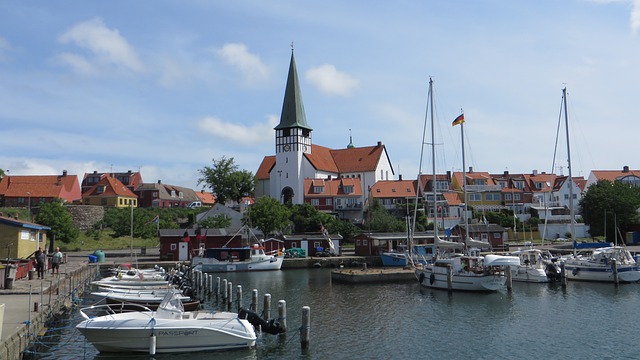 Hammershus is one of the spots on the island of Bornholm, which belongs to the Danish.
Bornholm is an island in the Baltic Sea, and the island's population is about 50,000.
There are numerous restaurants and stores on Bornholm Island, and in recent years it has become known as an area that attracts both domestic and international artists.
The island is also blessed with lush nature, making it a popular tourist destination in Denmark, where people spend their vacations picnicking and swimming.
History of Bornholm
Bornholm is now a Danish territory, but in terms of location, the island is somewhat remote from the Danish mainland and is sandwiched between Sweden and Denmark.
Bornholm's complicated location between several countries means that the land it occupies changes with each war.
The island became part of what is now Danish territory by the Treaty of Copenhagen, signed in 1660.
Bornholm, occupied and returned by the victorious powers, was at one time a Swedish territory.
As a result, Bornholm has a unique atmosphere with a mix of cultures from countries such as Denmark and Sweden.
How to enjoy Hammershus
The island of Bornholm is accessible by ferry from Copenhagen, the capital of Denmark. On weekends, Bornholm attracts many Danish citizens and tourists who come to enjoy their vacation.
Hammershus, built in the 13th century, is a must-see attraction for history fans and ruin enthusiasts.
Hammershus is also located on a hill overlooking the entire Bornholm area.
This makes it a spectacular spot to view the emerald-green Baltic Sea.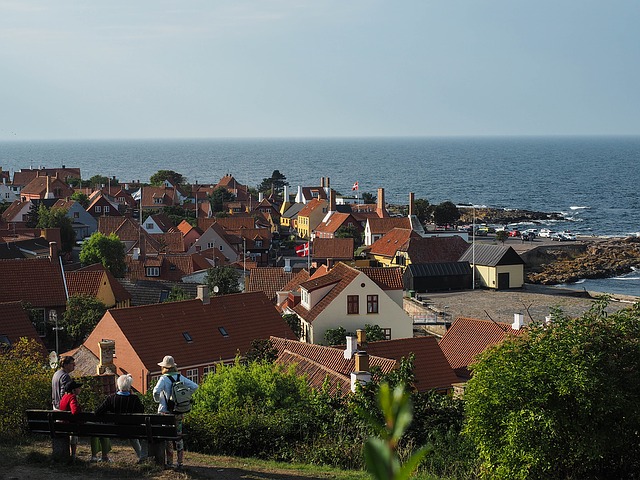 In addition, a visitor center with a corner displaying the castle's history is located near Hammershus.
There is also a restaurant inside that serves Danish cuisine, making it a great place to rest between visits to Hammershus and Bornholm.
Conclusion
Hammershus is one of the most extensive medieval castle ruins in Scandinavia and one of the most popular spots in Bornholm.
Bornholm has a complicated historical background, having been repeatedly occupied and returned due to repeated wars, and the country that owned the island changed each time.
The stately appearance of Hammershus reminds us of this long historical transition.