Located on the harbor of Reykjavik, Iceland facing the vast Atlantic Ocean, there is a shimmering glass building that stands out in the city's skyline. This building is the Harpa Concert Hall, nicknamed "Harpa," and it opened in 2011. In this article, I will introduce the Harpa, which has a unique presence in the city of Reykjavik. If you are planning to visit Reykjavik, be sure to check it out!
スポンサーリンク
Overview of Harpa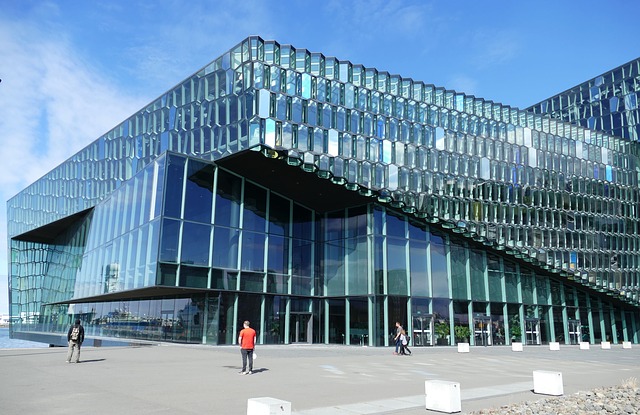 Harpa is a stunning glass building located on the harbor of Reykjavik, the capital city of Iceland, and is known for its beautiful design. "Harpa" is the abbreviated name of the facility, and the full name is "Harpa Reykjavik Concert Hall and Conference Center."
Harpa opened in 2011 as a multi-purpose concert hall, designed by the Danish architect Henning Larsen, known as the master of light. The facility has a total area of 28,000 square meters, and it consists of a concert hall on the left and a conference hall on the right.
The Attractive Glass Design of Harpa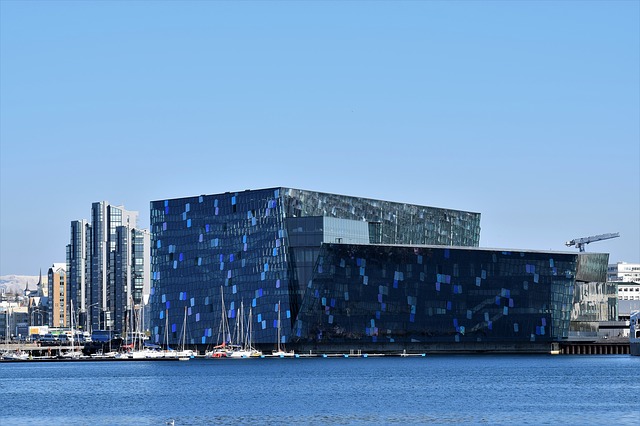 The most prominent feature of Harpa is its shining glass exterior, which reflects light beautifully. Its kaleidoscopic design reflects sunlight, creating an eye-catching presence in the city of Reykjavik.
The geometric design, made with more than 10,000 glass pieces, was inspired by basalt columns called "columnar jointing" found in various parts of Iceland. These unique columns have distinct pentagonal or hexagonal cross-sections.
Henning Larsen, who designed the building, is known for his mastery of light and has a preference for natural and bright light in his works. As Nordic countries, including Iceland, have a short summer and a long, dark and cold winter, Larsen incorporated natural and bright light into his architecture. The interior of Harpa is also beautifully designed, featuring a three-dimensional structure that makes use of space.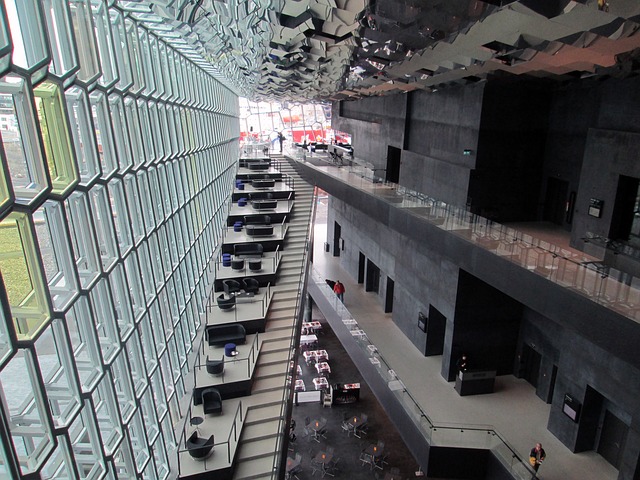 The top floor of Harpa has an open space with a high ceiling and abundant natural light from its glass windows. At night, the building is illuminated by LED lights installed in the glass panels, creating a fantastic gradation of light that changes colors over time.
The Story of Overcoming the Financial Crisis to Completion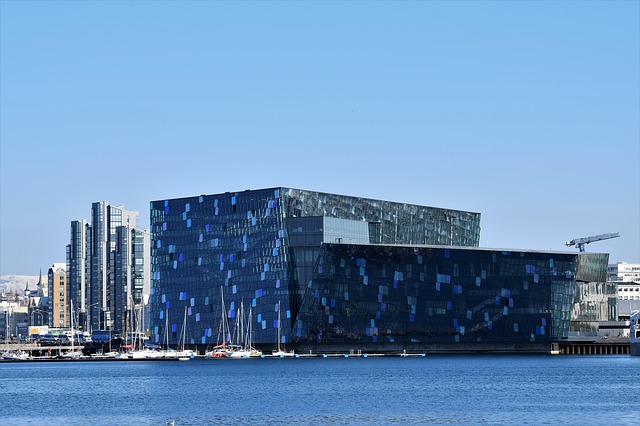 Harpa's construction began in 2007 as part of Reykjavik's urban development plan called the "East Harbor Project." Initially, the project included not only a concert hall but also hotels, commercial facilities, and more.
However, in 2008, during the project's development, the global financial crisis, known as the Lehman Shock, occurred, dealing a severe blow to Iceland's economy and causing changes to the Harpa project. Despite these difficulties, the construction of Harpa continued, albeit with a partially reduced development plan. Finally, in May 2011, Harpa opened approximately two years behind schedule.
Conclusion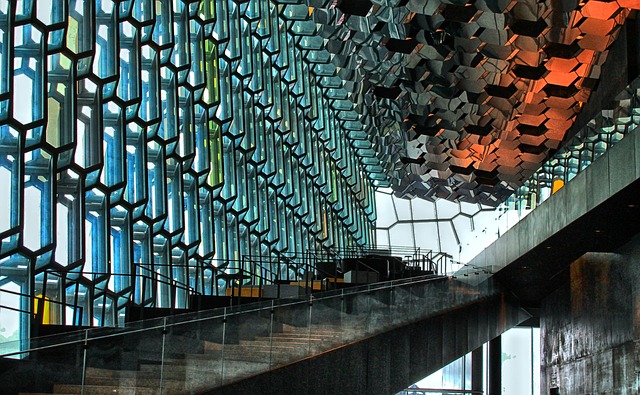 Harpa Reykjavik Concert Hall and Conference Center is a unique building in Iceland, designed with more than 10,000 glass pieces inspired by basalt columns called columnar jointing. The interior is spacious and has an open atmosphere, with high ceilings and abundant natural light. In addition to concerts and performances held in the main hall, there is a souvenir shop on the first floor where visitors can purchase Icelandic souvenirs. The Harpa is not just an eye-catching building on the outside, but also a popular spot inside, making it a must-see location when visiting Reykjavik.