There is a small village called Vik in southern Iceland. With a population of only a few hundred people, it is a relatively small settlement in Iceland. However, Vik is located in a prime position for sightseeing in southern Iceland, and there are many unspoiled and beautiful natural spots in the surrounding area that have been left untouched by humans. Therefore, in this article, I will introduce Vik, a minor settlement in Iceland that is blessed with many tourist attractions.
スポンサーリンク
Iceland's southernmost village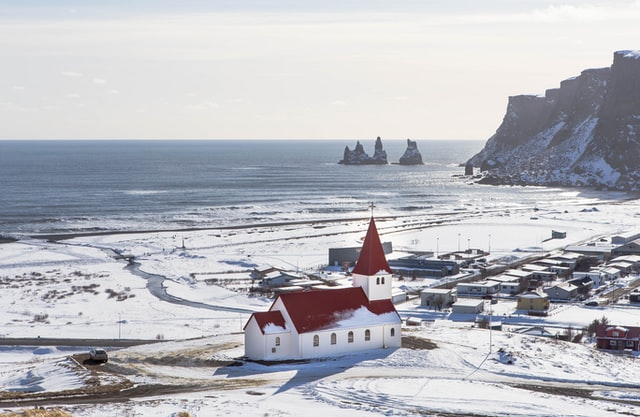 There is a village called Vik at the southernmost tip of Iceland. Its official name is Vik i Myrdal, and it is located in a remote area more than 180 km east of the capital city, Reykjavik, with a population of about 300. With a total population of approximately 300,000 in Iceland, 70% of whom live in Reykjavik, Vik's population of 300 can be considered a very small settlement in comparison.
However, the area around Vik is blessed with rich natural scenery, for example, the coastline facing the Atlantic Ocean just in front of the village. In addition, because Vik is located at the southernmost tip of the country, it is easily accessible to tourist attractions, which are also located in the southern part of Iceland, and many people use it as a place to stay.
Churches, Shops, and Accommodations in Vik
Vik is a small village with a population of around 300, but it is well-equipped for tourists who come from all over. Accommodations, cafes, and restaurants are available.
Moreover, Vik Church is a symbol of Vik. It is a wooden church with a white and red exterior, which was built in 1934.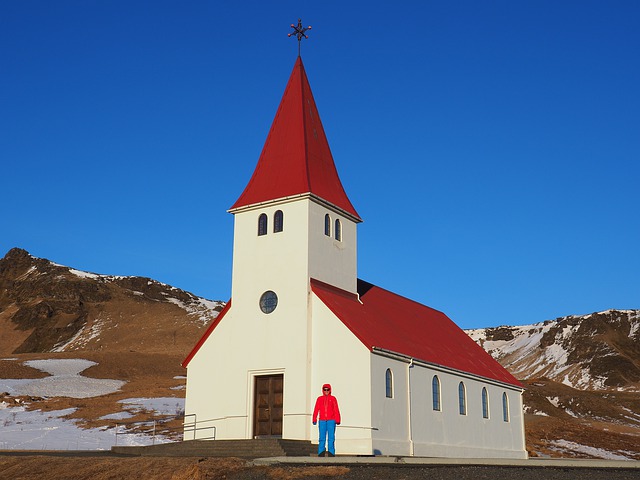 The contrast between the two colors is very beautiful, and it harmonizes wonderfully with the stunning view of the Atlantic Ocean in the background. Vik Church is used for worship services as well as weddings. Additionally, during disasters such as volcanic eruptions, it serves as a refuge for the village.
Places to visit in and around Vik
Due to its location, Vik is an ideal base for accessing the tourist attractions throughout southern Iceland. Therefore, if you are traveling in southern Iceland, Vik is probably the best place to start your trip. Here are some of the sights that can be accessed from Vik.
Seljalandsfoss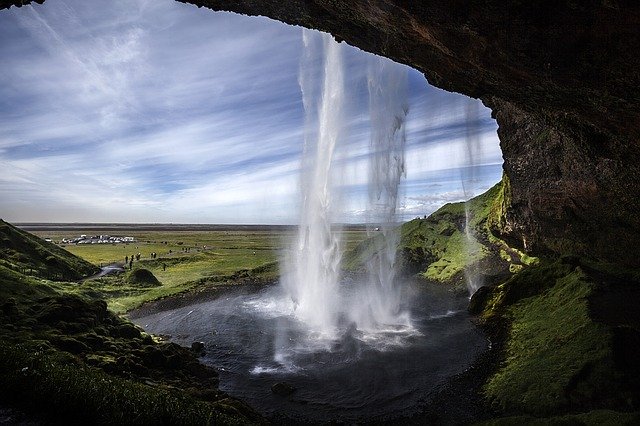 First, on the route between the capital city of Reykjavik and Vík, there are two waterfalls, Seljalandsfoss and Skógafoss, created by Icelandic nature.
Seljalandsfoss waterfall has a unique topography with a large cave behind the waterfall basin. A walkway provides access to the cave, and the cascade can be viewed from behind. The view from the front is also impressive, but the view from the back, with the magnificent sky in the background, is a different and more powerful experience.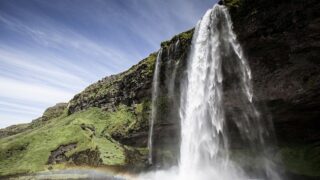 Seljalandsfoss: A waterfall in Iceland characterized by a hollow area behind the waterfall
Iceland is home to waterfalls of all sizes, and Seljalandsfoss is one of the most unique spots, as it allows visitors to go behind the waterfall. At this location, visitors can appreciate the waterfall from a different angle than usual. In this article, I will introduce Seljalandsfoss, provide detailed information about the waterfall, and recommend ways to enjoy it....
Skógafoss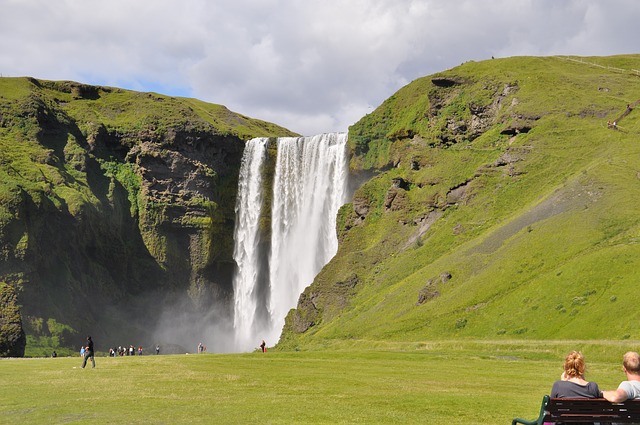 Skógafoss, on the other hand, is known as one of the largest waterfalls in Iceland. The waterfall is 25 meters wide and drops 60 meters. Visitors can also experience the roar and spray of the overwhelming volume of water, and on a clear day, a rainbow can be seen arching over the falls.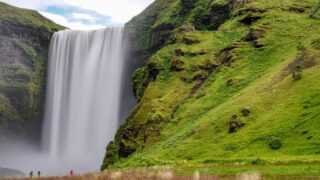 Skógafoss: Icelandic Waterfall with Viking Lore
In the south of Iceland, there is a waterfall called Skógafoss. It is not only possible to get very close to the waterfall basin, where the violent water flow causes a spray of water, but it is also a spectacular spot where you can admire the waterfall from above by following the boardwalk. Here, I will introduce Skógafoss, one of the most famous waterfalls in southern Iceland, its size, highlights, and the Viking legend about the waterfall. If you are interested in the nature of Iceland, please read on....
Reynisfjara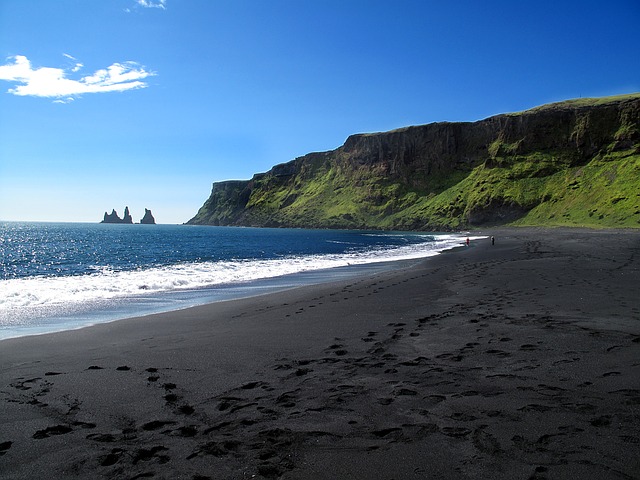 Just in front of Vik is Reynisfjara Beach, also commonly known as "Black Sand Beach".
The sand on this beach is not the familiar white sand, but shiny black sand. This sand is made of basalt, a type of volcanic rock that has been worn away by the wind and waves, resulting in smaller pieces of sand. The contrast between the jet-black sand and the white splash of the waves is breathtaking and mysterious. The prism-shaped rocks scattered along the coast, formed by volcanic activity and weathering by the wind and rain, are also impressive.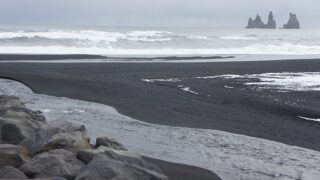 Black Sand Beach: Jet-black beach in southern Iceland
When people think of a beach, many may imagine white sand. However, in Nordic Iceland, there are spots where the entire coast is covered in black sand. This beach is called Black Sand Beach and has become a famous landmark in Iceland due to its unique appearance, attracting many tourists. In this article, I will introduce Black Sand Beach and why its sand is black, as well as the highlights of this unusual destination....
Conclusion
Vik is a small village located at the southernmost point of Iceland, offering stunning views of the Atlantic Ocean just a stone's throw away. Additionally, due to its location along the national highway, Vik serves as a crucial transit point connecting the east and west sides of Iceland, making it a popular destination for many travelers, including those exploring the southern part of the country.