The city of Kuusamo is located in northern Finland.
Kuusamo is a popular tourist area with many places to enjoy nature, including some of Finland's best ski resorts and national parks.
In this article, I would like to introduce Kuusamo, a town where you can experience various activities.
スポンサーリンク
Kuusamo Features
Kuusamo has a population of about 16,000 in North Ostrobothnia, Finland.
It is close to the Russian border and is surrounded by coniferous forests and lakes.
Kuusamo has few commercial facilities, but many activities take advantage of its natural surroundings.
Nearby is the ski resort of Ruka, the vast Oulanka National Park, and even the Northern Lights at night.
Aurora observation is possible in winter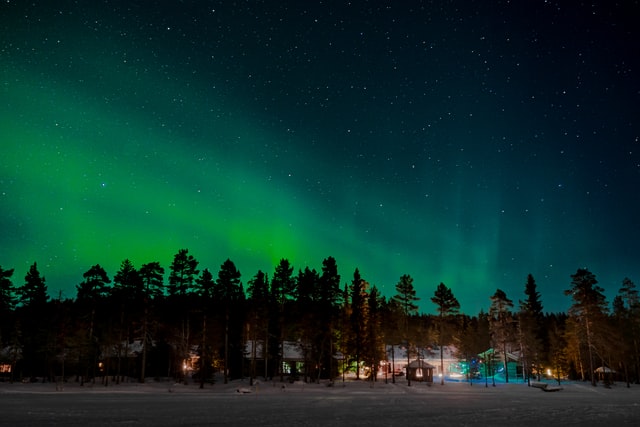 Inari and Rovaniemi are the most famous northern lights viewing spots in Finland.
Kuusamo, on the other hand, is located in the Aurora Belt, north of 65 degrees north latitude, and is open for aurora viewing during the winter season from October to March.
Kuusamo can be said to be a well-known aurora viewing spot for those in the know.
Ruka is a famous ski resort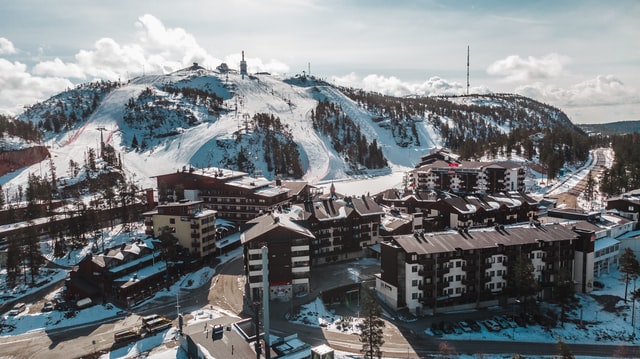 In Kuusamo, winter sports are popular in winter, not to mention the Northern Lights.
One of the most famous places in Kuusamo is Ruka, located 20 km north of the town.
Ruka is the name of a ski resort.
It is one of the best ski resorts in Finland and attracts many skiers worldwide.
In the past, The International Ski and Snowboard Federation (FIS) Nordic Skiing World Cup and the Freestyle Skiing World Championships were held in Ruka in 2005.
The snowy landscape and coniferous forests covering the vast ski resort area are spectacular.
The scenery represents Finland, the land of forests and lakes.
The facilities and services include lifts, instructors, and winter clothes rentals.
Oulanka National Park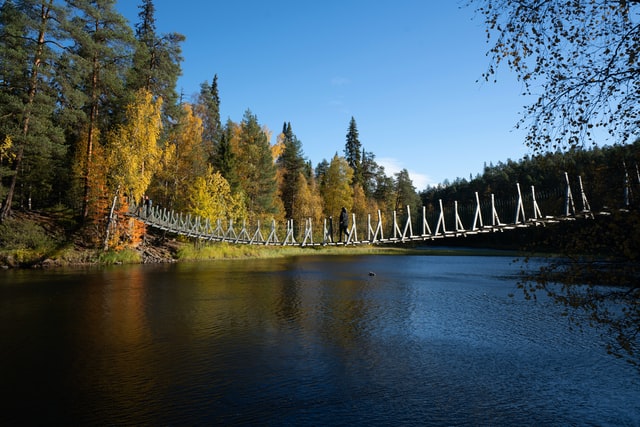 Oulanka National Park is located in North Ostrobothnia, north of Kuusamo and Ruka.
Established in 1958, the park covers an area of 270㎢. The park is home to many animals and plants, including endangered species such as wild bears, lynx, and reindeer.
Oulanka National Park has well-maintained walking trails where visitors can enjoy trekking and admiring the magnificent natural scenery.
Conclusion
Kuusamo is located in northern Finland, adjacent to the Russian border.
The area surrounding Kuusamo is also home to the famous ski resort of Ruka, where visitors can enjoy winter sports such as skiing, snowmobiling, and the favorite Nordic reindeer sleigh rides.
The summer months offer boating and trekking in Oulanka National Park, where you can experience Finland's natural wonders firsthand.