Finland may conjure images of a laid-back country with abundant nature and slow life.
On the other hand, the city of Oulu is the leader in Finland's IT/business sector.
I would like to introduce you to Oulu, Finland, its characteristics, history, and tourist attractions.
スポンサーリンク
Features and history of Oulu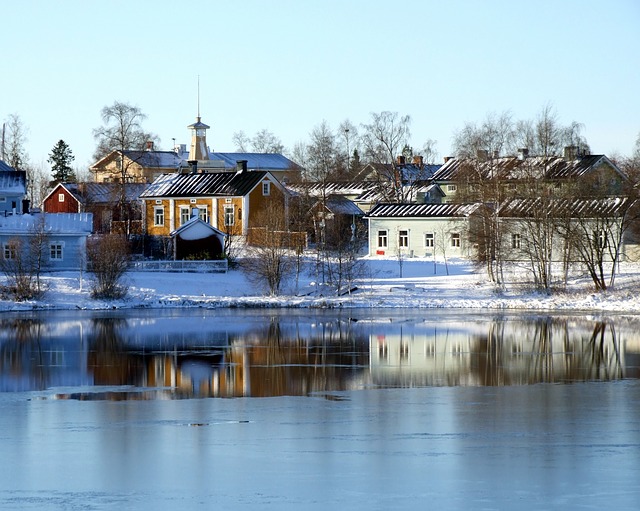 Oulu is one of the fastest-growing and most progressive cities in the world, attracting worldwide attention in the IT field.
Oulu is located about 600 km north of the capital, Helsinki, on the Gulf of Bothnia in midwestern Finland.
It is a medium-sized city with a population of about 200,000.
It has a strong IT (ICT) and education sector, including the University of Oulu, founded in 1958.
Oulu has a long history, founded over 400 years ago in 1605 by King Carl IX of Sweden.
The name of the King of Sweden is mentioned because Finland was under Swedish rule in the 17th century when Oulu was established.
Incidentally, Finland's ruling power changed from Sweden to the Russian Empire in 1815, and it also had a history of being a Russian territory until its independence in 1917.
Oulu attracts attention in the IT field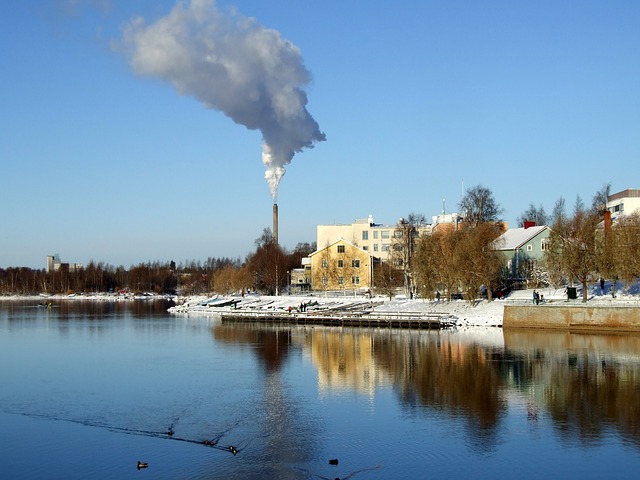 Oulu is one of the most technologically advanced cities in Finland.
Oulu's industrial sector has developed thanks to the hydroelectric power generated by the Oulu River.
The IT industry, in particular, has attracted companies from all over the world.
Oulu is also home to two universities, the University of Oulu and the Oulu University of Applied Sciences, both renowned for their research in wireless communications.
The city is also attractive for its education and training infrastructure for business people and researchers.
Oulu is known as the "Silicon Valley of Scandinavia" because of its many IT startup companies.
Kauppurienkatu, a pedestrian street
Oulu is not only a business destination but also a tourist destination where you can enjoy the nature and cuisine of Scandinavia.
I will introduce you to some of Oulu's city spots from here.
First, if you are looking for shopping, Kauppurienkatu Street in the center of Oulu is the place to be.
Kauppurienkatu is the main street of the city and a pedestrian zone.
The street is lined with various stores, including cafes and restaurants, and is bustling with locals and tourists alike.
Tori-Tuote market, the largest market in Oulu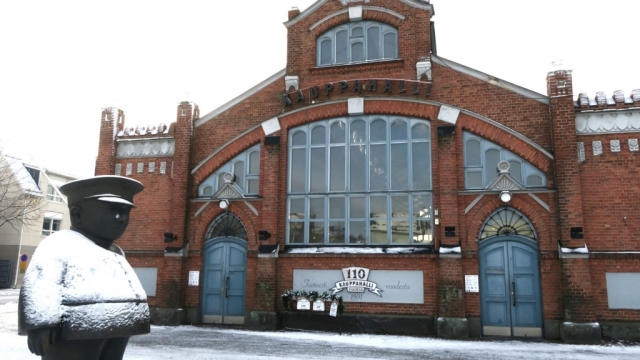 If you are looking for a place to shop, you can also visit Tori-Tuote Market.
Tori-Tuote Market is the largest shopping market in Oulu.
Tori-Tuote Market is characterized by its magnificent red-brick exterior.
Inside, however, the market is an open space reminiscent of a warehouse, with numerous stores.
You will find a wide range of products on sale, from Nordic seafood to meats, local gourmet foods, and Scandinavian goods.
In addition, in front of Tori-Tuote Market in Oulu is a statue of a police officer called Bobby, which has become a symbol of Oulu. Be sure to take a look at this as well.
Oulu Cathedral, built in the 18th century
Oulu Cathedral belongs to the Evangelical Lutheran Church, Finland's state religion.
King Gustav III of Sweden 1777 built the Oulu Cathedral.
In 1822, a fire destroyed part of the building, and the current Oulu Cathedral was restored in 1845.
The exterior of Oulu Cathedral has been painted a pale yellow.
The interior of the cathedral is also beautifully decorated in elegant white.
Air guitar championships and other artistic aspects of the company
Although Oulu has a strong image as an IT city, cultural events such as the Air Guitar Championship and the Oulu International Children's and Youth Film Festival are also held in Oulu.
Incidentally, Japanese players have participated in the Air Guitar Championship since its inception in 1996, and some of them have won the championship.
Conclusion
So far, I have introduced the city of Oulu, which is a leader in Finland's IT sector.
The city is home to IT companies worldwide and attracts the attention of young entrepreneurs and investors.
On the other hand, the city is also a highlight for its unusual events, such as the Air Guitar Championships.
There are also areas full of nature typical of Scandinavia, with wildlife such as wild rabbits and birds and parks with seasonal vegetation.
A stroll through the city might be a good idea on a fine day.