Finland, known for its harsh cold climate, has a high reading rate worldwide, as people tend to spend more time indoors during winter. Opened in 2018 to satisfy the curiosity of book-loving Finnish people is the Helsinki Central Library Oodi, a public library that has become increasingly popular in recent years for its beautiful curved design and cozy natural interior. In this article, I will discuss Finland's cutting-edge library that has been making headlines both domestically and internationally.
スポンサーリンク
Basic Information about Helsinki Central Library Oodi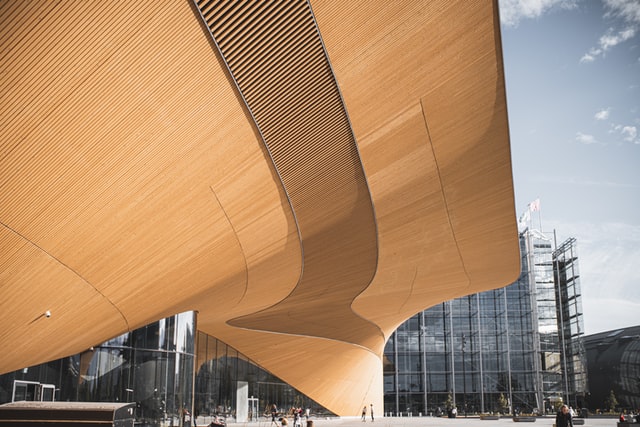 Helsinki Central Library Oodi is a city library located in Kansalaistori Square in Helsinki, Finland's capital city.The three-story library has a total area of 17,250 square meters and is conveniently located across from the Finnish Parliament House, making it easily accessible from the city center and attracting many visitors daily.
The library is also affectionately known as "Oodi." The name was chosen from around 1,600 candidates during a public naming contest in Finland.
Oodi is an ancient Greek word meaning "ode," a song sung to honor achievements and glory. It is believed that the library was named Oodi to embody the ideals of Finnish democracy, freedom, and equality.
Did you know that Finns are some of the world's most avid book lovers?
Finland boasts the highest library usage rate in the world, with 68 million books being borrowed from libraries annually.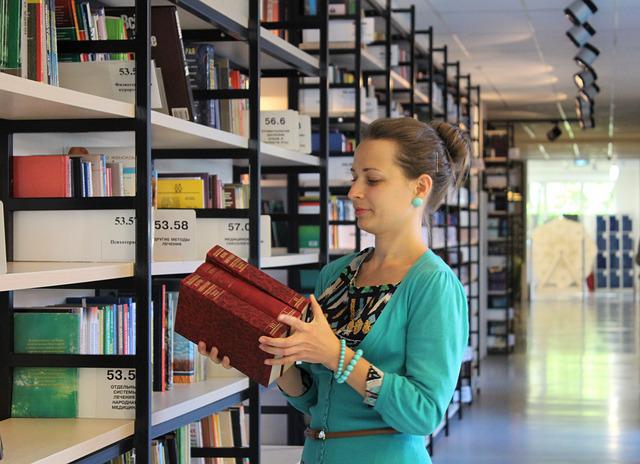 Considering Finland's population of 5.5 million, this means that, on average, each person borrows about 12 books from libraries each year. Furthermore, Finns purchase around 20 million books annually.
The harsh Finnish climate plays a role in the country's high reading rate. During the winter, the days are cold and dark, leading people to spend more time indoors. As a result, many Finns read books at home, contributing to Finland's high reading rate and world-leading literacy rate.
Modern Design Recognized Worldwide
Helsinki Central Library Oodi features a very modern and sophisticated design that challenges the conventional image of libraries. The exterior of the library has a unique design, with the upper half covered in glass and the lower half featuring curved wooden walls. Since its opening in 2018, this distinct design has made headlines both nationally and internationally.
In 2019, Oodi was awarded the "Public Library of the Year 2019" at a contest organized by the International Federation of Library Associations (IFLA) to recognize the most outstanding libraries. Thus, with its highly acclaimed design, Helsinki Central Library Oodi has become one of the most attention-grabbing libraries in the world.
The Journey from Planning to Completion
Helsinki Central Library Oodi, which has been recognized as the world's best, has an interesting story behind its construction and completion. The planning for Oodi began as part of the Finland's 100th Independence Anniversary Project.
In 2012, an international competition was held to select the library's design, and Finland's architectural firm "ALA Architects" was chosen from over 544 entries. The project aimed to create a relaxing living space for citizens, as a gift from the nation to its people. Finally, on December 5, 2018, the day before Finland's 101st Independence Day, Helsinki Central Library Oodi opened its doors.
First floor features event spaces and cafes
Oodi is a three-story building, with each floor having a different concept. Once you pass through the unique, wave-shaped main entrance, you'll find the first-floor area, which includes meeting rooms and event spaces. There are also cafes and restaurants where you can take a break and enjoy a meal.
Second floor caters to businessmen and artists
The second floor primarily serves as a workspace for businessmen and artists. It offers PC rentals, Wi-Fi, and various equipment such as copiers. Many freelancers also use this space. It is equipped with music studios, photography spaces, and even 3D printers for artists. Additionally, there is a dedicated gaming area where you can play PC games and the latest VR games.
Third floor is a "Book Heaven" library floor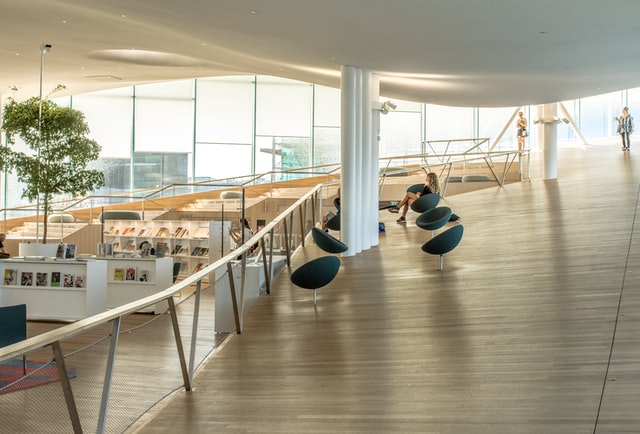 While we've introduced the first and second floors, the actual library where books are loaned out is on the third floor. It houses around 100,000 books, and in addition to physical books, tablets with e-books installed are also available for loan. Although 100,000 books may not be as many as in a typical library, the appeal of Oodi lies in the way the space is used.
The third floor is designed with the concept of "Book Heaven," featuring a bright space filled with natural light from the large glass windows. The panoramic views of Helsinki can also be enjoyed from these windows.
Throughout the floor, aluminum bookshelves are neatly arranged, and their height is intentionally kept low. This creates an open, uncluttered space and allows wheelchair users easy access to the books. The bookshelves are only about chest-height for adults, which makes the space comfortable for everyone, regardless of ability.
Conclusion
The Helsinki Central Library Oodi is a public library that was planned as a national project to commemorate the 100th anniversary of Finland's independence and opened in 2018. Its use of wood in the design, as well as its unconventional curved structure, has led to international acclaim and an award in a 2019 design contest.
In addition to book lending services, Oodi offers various services related to music, art, and more, setting it apart from traditional libraries. The Helsinki Central Library Oodi can be considered a cutting-edge, multi-purpose facility in Finland that goes beyond the traditional library function of lending books.