On the banks of Lake Malar in Sweden is a castle called Gripsholm Castle.
It is an ancient castle built around 1380.
It also has a background of being used for various purposes over the centuries, from a royal palace to a prison.
This section will focus on Gripsholm Castle, explaining its features, centuries-long history, and what it looks like today.
スポンサーリンク
Gripsholm Castle, an old Swedish castle
Gripsholm Castle is an old castle located in Mariefred, southeastern Sweden, near the town of Mariefred.
Gripsholm Castle was built around 1380 by a man named Bo Jonsson Grip.
It was initially intended to be used as a fortress.
Gripsholm Castle has since undergone a series of renovations as the owners and the times changed.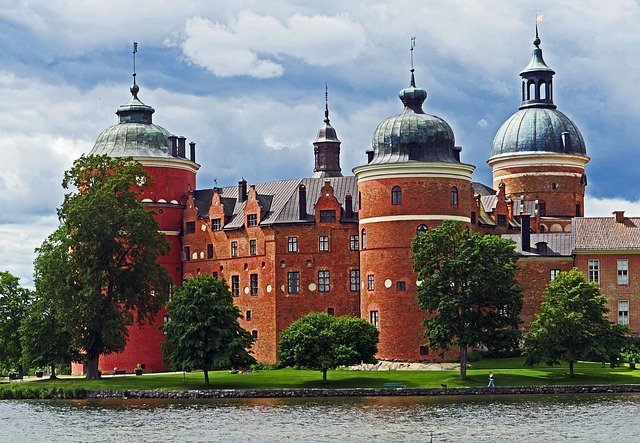 Today, it is a tourist attraction that houses historical Swedish furnishings.
From Gripsholm Castle, visitors can also see Lake Malar, a vast and beautiful lake.
Lake Malar is the third-largest freshwater lake in Sweden.
It covers an area of 1,140 square kilometers and is 64 meters deep at its deepest point. It is also characterized by a rich ecosystem and is home to endangered bird species.
The combination of Gripsholm Castle's dignified appearance and the serenity of Lake Malar is an exquisite and attractive sight.
Many tourists visit annually to capture the scene with their cameras.
https://hokuou-info.com/2021/08/30/malaren/
The History of Gripsholm Castle
This section will explain the history of Gripsholm Castle.
As mentioned earlier, Gripsholm Castle was initially built as a fortress by Bo Jonsson Grip in 1380.
For a while after its construction, Gripsholm Castle was owned by the family of Bo Jonsson.
However, in 1526, Gripsholm Castle was seized by Gustav Vasa, King of Sweden.
After seizing Gripsholm Castle, King Gultaf Vasa renovated it into a modern fortress with round towers on all four sides and walls that protected the castle from cannon fire.
At the same time, Gripsholm Castle was used as the Swedish royal family's residence from Gustav Vasa's reign until 1713.
From 1713 to 1773, the castle was used as a prison for approximately 60 years.
Gripsholm Castle was repeatedly renovated by the owners of the time, such as when Gustav III rebuilt the castle and built a theater in 1773.
The interior is open for tours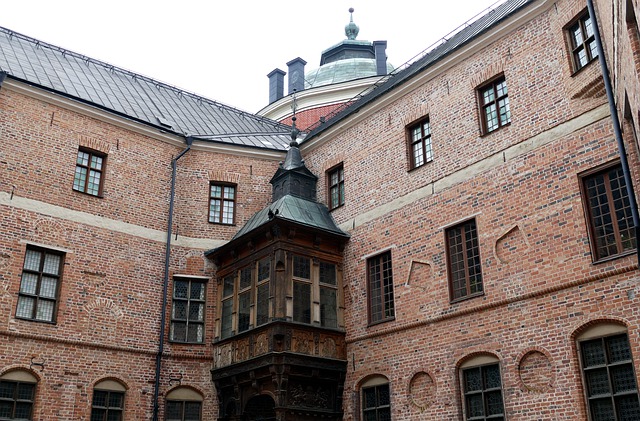 From a fortress to the residence of the Swedish royal family to a prison, Gripsholm Castle has been used for various purposes since its construction.
Today, Gripsholm Castle is open to the public as a historical landmark.
It houses the national painting collection and 16th-century furnishings.
The historical collections that tell the story of Sweden in the Middle Ages are considered a must-see for history buffs.
Conclusion
Gripsholm Castle is a 14th-century castle located on Lake Malar in Sweden.
Gripsholm Castle has been transformed through the ages from a fortress to a royal palace to a prison.
In the 21st century, Grijpsholm Castle continues to attract many tourists as a historic spot in Sweden and as a beautiful old castle standing majestically against the backdrop of the vast Lake Malar.